Let's Practice welcomed its first dog in 1996. Under the direction of Jeannie Davis, a Certified Pet Dog Trainer, Let's Practice developed an unsurpassed reputation for excellence in the care and training of dogs. We are proud to offer a well-maintained, clean, and odor-free facility for your dog to socialize and play during the day. Our training classes employ the enlightened positive reinforcement-based method exclusively – no "aversive" training is tolerated.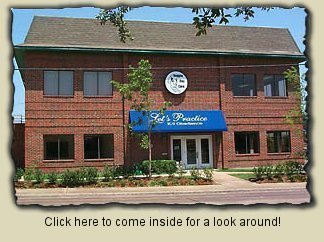 We are conveniently located 2 minutes east of Central Expressway (US-75) in the historic downtown Plano area at 1520 G Avenue, at the NE intersection of 15th St. (an exit off of US-75) and G Avenue. Click here for a map.
Come visit us at Let's Practice and see why vets recommend us for training and the dog parents tell us their kids get excited when it's their daycare day.

Let's Practice is thrilled to announce that Canine Behaviour Expert Susan Strough
is bringing "Canines First " to our location. You may have seen Susan
on Channel 8 during one of her appearances on 'Good Morning Texas'.


Visit us: 1520 G Avenue, Plano, TX 75074 or call us: (972) 578-9800